Events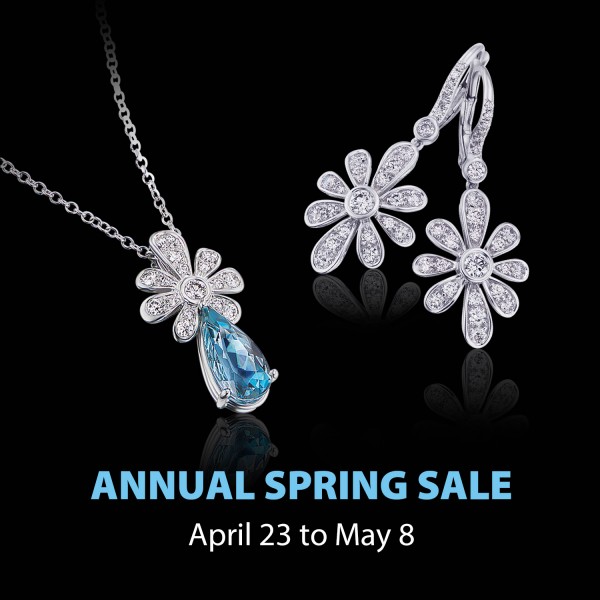 Dear Friends,
It's that time of the year again, Spring and Walter J. Cook Jeweler's Annual Spring Sale which will begin on April 23rd and conclude on May 8th. Our sale is just in time for Mother's Day! We invite you to visit us to select the perfect gift for all the special people in your life.
For the past 75 years, Walter J. Cook Jeweler has constantly been committed to being your source for the finest jewelry available on the Main Line. When you visit us, you will experience a warm welcome, relaxed atmosphere and genuine interest in showing you the plethora of personally selected jewelry and giftware.
To show our appreciation for you, our valued and loyal customers and friends, we are offering 25% storewide savings with additional selected merchandise at 50% to 75% savings.
Happy Spring and we look forward to seeing you soon!
Sincerely,
Michael Cook
Walter J. Cook Jeweler
News
Voted - Best Jeweler on the Main Line
Dear Friends, For centuries curious individuals have searched our planet, discovering gems and minerals that have become jewels that grace our showcases. In the next step of their journey, they become treasures in your jewelry box and evolve as precious heirlooms within your family. As
Thankful for all our customers who voted us Readers Choice Best of the Mainline Jeweler - Main Line Times and Suburban. Over 300 categories of professional services, retail shopping, dining, and entertainment were in competition for readers votes for their favorites